TRX Suspension Trainer Exercise Videos
TRX Fitness Anywhere
---
TRX Suspension Trainer Right for my Fitness Program ?
The TRX suspension trainer has taken the fitness world by storm because of its downright simplicity. It consists of an adjustable strap which has 2 adjustable handles with ankle straps attached.
TRX exercises use your own body weight as resistance and can be mounted anywhere sturdy allowing you to work out in some situations where space and time is limited.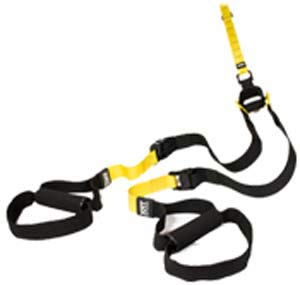 Ask The Trainer TRX Suspension Trainer Review
If you like the TRX you may Also like Power Rings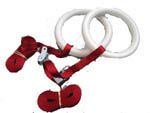 Bodylastics Review
Review of the most popular cheap home gym consisting entirely of resistance bands which you can take anywhere, similar to the TRX from fitness anywhere. Learn why Bodylastics are a great supplement to the TRX Suspension Trainer and how this combo can help you get in the best shape of your life.
Here Are Some Great Exercises Utilizing Resistance Bands to Compliment the TRX