Resistance Band Exercise Videos - Tube Exercises
Can you Really Achieve Benefits from Exercises Resistance Bands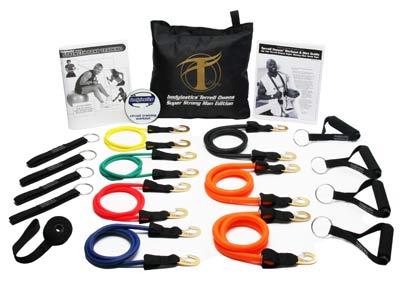 First of all, resistance bands (more common name for surgical tubing) were never meant to take the place of all the equipment in the gym such as dumbbells, barbells and cable machines. While infomercials for the products suggest they are superior, they are in fact neither superior nor inferior than the aforementioned fitness equipment. On the other hand, resistance band exercises offer benefits that you cannot get from free weights and vice versa.
The physical advantage of resistance bands during exercise derives from their stretching property. Their stretch makes exercises more difficult as the range of motion increases. This can help you strengthen your muscles at different points which could allow you to balance out your muscles if you have weaknesses at the end of the range of motion.
The majority of resistance band users will not likely be too concerned with the resistance being at the end of the range of motion but rather simply the resistance.
Tips for Getting the Most out of Resistance Band Exercises
First and foremost, perform each and every motion under complete control when using resistance bands. Unless you are specifically trying to be more explosive and have been instructed to do so, make sure you feel the tension on your muscles through the entire range of motion.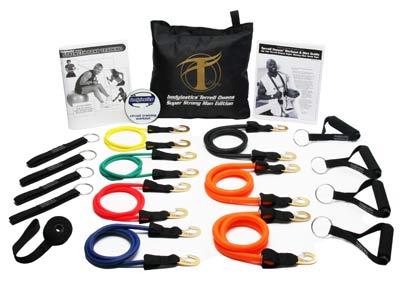 Bodylastics (Superstrongman) Resistance Bands
JC Predator 3 Level Resistance Bands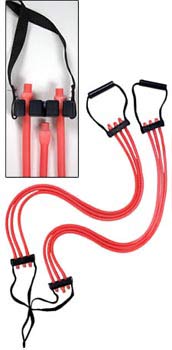 Click Here For Ten Awesome Tube Exercises

Click Here to Read Our Detailed Bodylastics Review
Review of the most popular cheap home gym consisting entirely of resistance bands.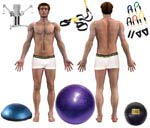 Exercise Videos
Return from Tube Home Workout Videos to the Ask Personal Trainers Home Page